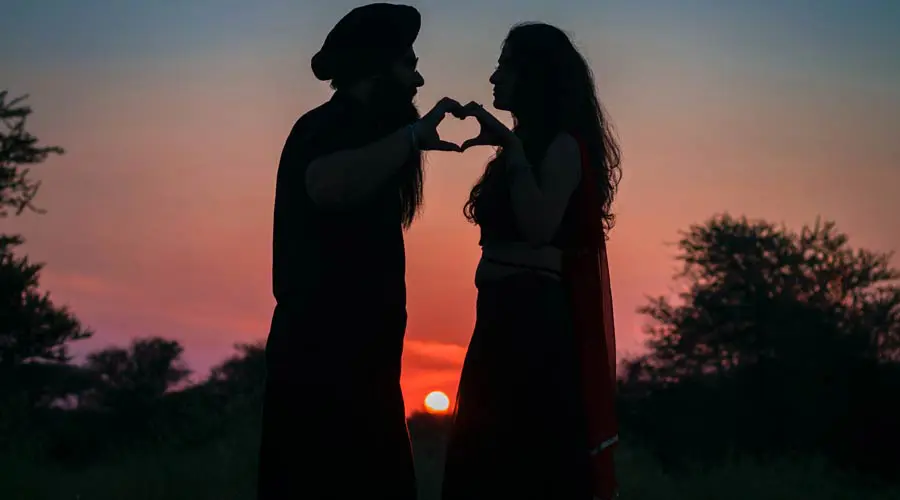 5 Ways to Connect On a Deeper Level
In today's fast-paced world, where a mere swipe of the finger can signify a connection, there's something profoundly different about forming deep, meaningful relationships. These are the connections that transcend casual acquaintance, the ones that enrich our lives and warm our hearts. But how do we nurture such connections in a world that often prioritizes speed and superficiality? In this blog post, we'll explore 5 ways to connect on a deeper level. From the art of active listening to the delicate dance of maintaining boundaries, these approaches will not only strengthen your relationships but also infuse them with a sense of fulfillment and authenticity.
1. Practice Active Listening
Imagine a world where people didn't just hear words but truly listened. Active listening is more than a passive act; it's an intentional and empathetic process of understanding. When you practice active listening, you give your full, undivided attention to the speaker. You make eye contact, nod in agreement, and respond with empathy. Through these actions, you convey that their words matter, their thoughts are valued, and their feelings are genuinely acknowledged. Active listening isn't about formulating your response while the other person talks; it's about immersing yourself in their perspective and embracing their emotions. By doing so, you create an atmosphere of trust and respect that lays a solid foundation for deeper connections.
Vulnerability, often perceived as a weakness, is the very essence of genuine connection. It's the courage to open up and reveal your true self—flaws, insecurities, and all. When you share your thoughts, feelings, and experiences
authentically
, you invite others to do the same. This mutual sharing creates an environment of trust and acceptance. It's the glue that binds us together, as it allows us to relate on a deeper, more authentic level. Vulnerability dispels pretense and allows us to connect heart-to-heart, making it a key part of these 5 ways to connect on a deeper level.
3. Ask Thoughtful Questions
Have you ever yearned for a conversation that felt like a deep sea exploration rather than a shallow puddle? Thoughtful questions are your passport to the depths of meaningful dialogue. Instead of sticking to surface-level chit-chat, ask questions that encourage introspection and thoughtful responses. Dive into topics like values, dreams, fears, and lessons learned. These questions unlock the doors to genuine and profound conversations. Therefore, enabling you to connect on a level that touches the core of your being.
In the midst of our busy lives, a simple "thank you" can work wonders in deepening connections. Expressing gratitude is an act of acknowledgment—it's letting others know that you value their presence and
appreciate the positive impact
they've had on your life. It's a reminder that you see and appreciate the little things they do. Gratitude not only enhances your relationships but also infuses them with positivity and warmth. It's a powerful tool for nurturing connections and fostering a sense of mutual appreciation.
Deep connections are about closeness, but they should never compromise personal boundaries. It's essential to respect your own boundaries and those of others. Clear communication about your limits and an understanding of each other's comfort zones are crucial for maintaining healthy connections. Boundaries ensure that you build relationships that are not only deep but also respectful, sustainable, and nurturing. They create a space where you can connect authentically without feeling overwhelmed or violated.
Taking Corrective Actions
In a world that often emphasizes quantity over quality when it comes to relationships, the pursuit of deep connections is a precious endeavor. By practicing active listening, sharing vulnerabilities, asking thoughtful questions, expressing gratitude, and maintaining boundaries, you'll find that your relationships become more than just connections; they transform into something truly special. Embrace these strategies, 5 ways to connect on a deeper level, and watch your connections flourish into profound, meaningful, and authentically fulfilling relationships that enrich your life and the lives of those around you.
Brighter Life Therapy
is here to help you connect on a deeper level in your relationships. Brighter Life Therapy is a clinical psychology and mental health clinic offering online and in-person counseling and psychotherapy for various mental health issues. Our care practice is staffed with certified and highly experienced counselors, therapists, and psychologists who specialize in helping children, adolescents, and adults strengthen and heal. Brighter Life Therapy is only a click away if you're ready to transform your life! Reach out today by
requesting an appointment
.