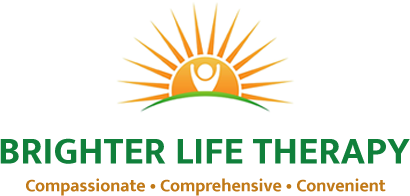 Clinical Psychologist & Therapists located in Cambridge, MA serving greater Boston, MA area. Now accepting Telehealth appointments

Brighter Life Therapy, PLLC always appreciates feedback from our valued patients. To date, we're thrilled to have collected 24 reviews with an average rating of 4.92 out of 5 stars. Please read what others are saying about Brighter Life Therapy, PLLC below, and as always, we would love to collect your feedback.
Kim is a thoughtful, engaging, and extremely effective therapist. I really appreciate how she sets milestones that we evaluate together, both quantitatively and qualitatively. I am so grateful for her expertise and guidance.

Dr. Koren is very insightful and a really great listener. which is very helpful. I appreciate the level of understanding and guidance he brings to every meeting.

Becca immediately established a great rapport with our daughter, and she has been enjoying their video meetings. She's very easy to talk to and makes you feel heard and respected.

Kim was an excellent therapist. She offered good advice and lent an ear when I just needed to ramble a bit. I am thankful we had the opportunity to connect, and I know if I ever need to talk to her in the future, she'll be there to listen.

Mike is exactly who I need for this very difficult time in many life. He listens, offers tools and advice. So happy too reconnect with him

I personally have been making many good progresses with Kim. Due to my upbringing I struggle with low self-esteem and blurred sense of self. I felt empowered by Kim and her therapy style helps me pin point the root problem. I feel comfortable sharing my personal experiences with Kim pretty much right off the bat. I would recommend Kim to anyone who is ready to make changes and put in their own share of effort as well.

Dr. Koren is concentrated on making improvements and working towards goals which is very helpful. I appreciate the professionalism he approaches each session with.

dr. v is a queeeeeeeeen. slaayyy.

I have really appreciated our first few meetings, I really like her approach and am excited to keep working with her!

always great talking to Mike.


Our first meeting was very productive

Great first introductory session.

Dr. Glick is very collaborative. She is great at listening and making you feel heard, while also offering careful observations. She is insightful and very knowledgeable.

Gives helpful feedback that I plan to follow.

Wasn't sure what to expect from my first visit. Looking forward to my second visit and improving in the future with future sessions.

Mike was an excellent listener with great feedback and opinions

Dr. Michael Koren has been my therapist for one year. Throughout our time, we've worked on dealing with anxiety, depression, feelings of low self-esteem, low confidence, and the sources of shame and worthlessness. I went on a journey to discover my self-worth and have come to a place where I feel like I deserve love just like anyone else. It involved working through childhood trauma and how it has played out in my life to this day. Mike has been with me through this journey, providing insight, wisdom and encouragement throughout. The work involved has been substantial and hard and Mike would let me know that I'm on the right track and would encourage me to keep going. He has been my supporter and has constantly challenged me to normalize my thinking and have faith in my understanding. This journey is just beginning, but I'm in a completely different space than I was a year ago. I am grateful to Mike for his compassion and have the motivation to keep moving forward.

Dr. Koren and Brighter Life Therapy have been an absolute joy to work with, and helped me significantly in navigating difficult relationships and engaging in guided and active problem solving to encourage a positive and optimistic, but realistic, mentality in the face of high expectations and a challenging work situation (a difficult graduate program). I highly recommend working with Mike and the team at Brighter Life. In-person and tele-therapy sessions are both convenient and easy to arrange via the online appointment scheduling system. Regarding Dr. Koren personally, he clearly cares deeply about the health and well being of his patients, and he is excellent about providing outside perspective, delicately challenging and encouraging questioning of faulty assumption and negative mental habits, and providing ongoing support and guidance with a targeted goal of personal development and growth. He is respectful, thoughtful, caring, and empathetic, and I highly recommend working with him.

I really appreciate Mike's thoughtful, empathetic listening and outside of the box thinking. He has been extremely helpful in improving my relationships with the people closest to me as well as in dealing with the stressors of daily life. I highly recommend him as a counselor.
– Anonymous A. – 06/22/20

I appreciate Dr. Koren's empathetic approach and thoughtful insights.

Mike is great. Very personable, compassionate, careful listener and a fountain of wise, timely feedback. Book him today for a brighter life tomorrow.
– Anonymous C. – 06/09/20

Professional, courteous and on time!