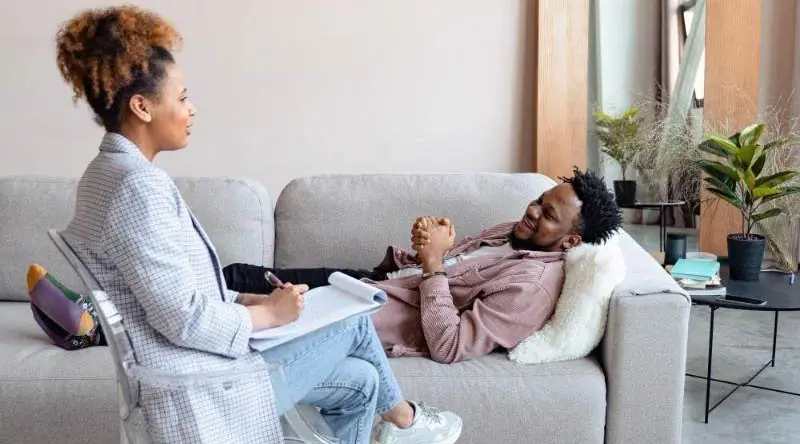 Is Ketamine-Assisted Psychotherapy Right for You?
Ketamine is one of the first psychedelic-like drugs that is legally available to use
therapeutically in the United States.
Psychedelic medicines have been used for spiritual and healing purposes by various cultures around the world for thousands of years. For decades, though, these substances have been outlawed and research on them banned.
However, a so-called "psychedelic renaissance" is now upon us.
Many states and cities throughout the United States have been decriminalizing
psychedelic drugs, and Oregon has even legalized the therapeutic use of psychedelic mushrooms.
However, outside of research, most psychedelic and psychedelic-like drugs
are still illegal and unavailable to the general population as of yet.
Ketamine-assisted psychotherapy is the notable exception as it is legally available by prescription.
Ketamine is a dissociative anesthetic that can produce psychedelic-like effects. Its use has been found to have antidepressant properties, and when used as an adjunct in therapy, it can be effectively used to treat other symptoms and conditions as well (e.g., PTSD, suicidal ideation, anxiety, obsessive-compulsive disorder, bipolar disorder, and addiction, to name a few).
The standard model for working with ketamine-assisted psychotherapy is typically
broken down into three phases:
1. Preparation: Learning about what to expect, addressing questions and concerns,
setting intentions.
2. The ketamine journey: This experience can range from a low to high dose.
The low dose can be described as a light feeling, energetic, expansive state, whereas the high dose may result in more psychedelic-like effects (e.g., visuals and other altered perceptual phenomena), dissociation, and other psychoactive effects.
Although ketamine can be prescribed for individuals to take on their own, studies suggest that the potential benefits are even greater when supported during therapy. This experience can be can even be supported remotely via telehealth.
3. Integration: Processing and understanding your journey and integrating it into your daily life.
If you think you can benefit from ketamine-assisted psychotherapy, Brighter Life
Therapy, PLLC can be a supportive part of your journey. Ketamine can be prescribed by
your physician or psychiatrist, and we collaborate with providers through Journey
Clinical.
Please give us a call at Brighter Life Therapy, PLLC anytime at (978) 208-4221 if you'd like to learn more.