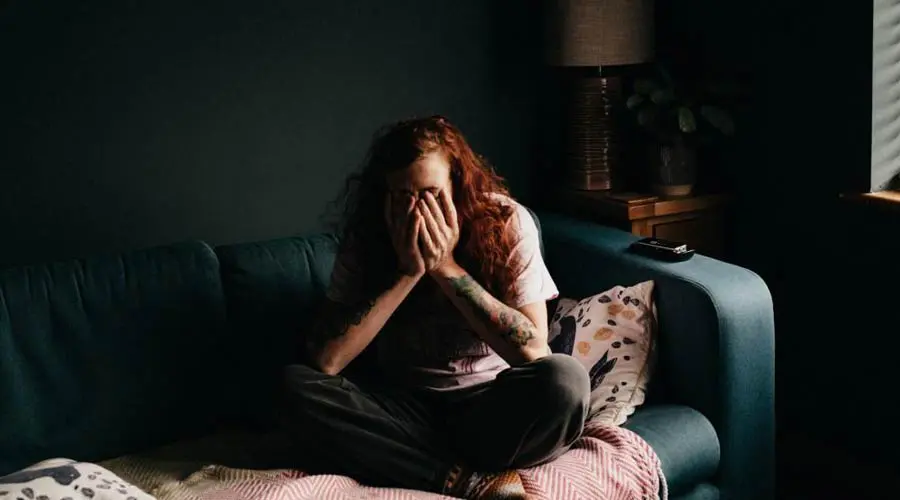 Find the Best Therapists Near You Today
If you are struggling with trauma, depression, anxiety, low self-esteem or anger issues, finding a therapist can be the first step towards healing and better mental health. However, searching for "therapists near me" can be overwhelming and confusing. To help you find the best therapists in your area who specialize in integrative psychological treatment, we have put together some tips on what to consider when choosing a therapist near you and the benefits of doing so.
Tips for Finding the Best Therapists Near Me
When looking for the best therapists near you, start by searching online directories. These directories often provide valuable information such as therapist specialties, therapeutic approaches, and client reviews. If you're in the Boston, MA area search for local counselors or therapists who specialize in mental health therapy to make your search more targeted.
Online directories provide valuable information such as therapist specialties, therapeutic approaches, and client reviews to help you find the best therapists.
Another great way to find a good therapist is by asking friends and family members for recommendations. Chances are someone close to you has already undergone counseling or knows of a reputable therapist in your area. Don't be afraid to ask around!
Lastly, if you have insurance coverage for mental health services, check with your provider about their list of in-network therapists near me that are covered under your plan. This can help narrow down your options while also reducing out-of-pocket costs.
Search Online Directories for Therapists Near Me
To find the best therapist near you, start by searching online directories. Here are some tips to ensure you find a qualified counselor in Dallas or any other location:
Use search engines to find online therapist directories:
Perform an internet search using keywords like "therapists near me" or "counselors in MA." You'll get many results, so choose carefully. For example, you might consider a more narrow, localized search for "counselors in Boston."
Read reviews and ratings of therapists on these directories:
Look for counselors with high ratings and positive reviews from past clients. This information can help narrow down your choices.
Look for therapists who specialize in your specific mental health needs:
Whether you're struggling with depression, anxiety, trauma, low self-esteem or anger issues, seek out licensed professionals who have experience treating those conditions.
By taking these steps when searching for a therapist on online directories specializing in therapy and mental health treatment will simplify the process of finding the right professional to meet your individual needs.
Ask Family and Friends for Recommendations
If you're looking for a therapist, reaching out to family members or friends who have sought therapy before can be a great starting point. Ask them about their experiences and if they would recommend their therapist. Hearing firsthand accounts from people you trust can give you an idea of what to expect and help narrow down your search for therapists near me.
As you consider the recommendations given by your loved ones, it's important to also consider the qualifications and approach of recommended therapists. Take time to research each potential counselor in the Boston or Massachusetts area, checking their credentials and reading reviews from other patients online. Finding the right fit is crucial for effective mental health therapy so take your time in assessing which practitioner aligns best with your needs.
Check with Insurance Provider for In-Network Therapists
When searching for a therapist, it's important to check with your insurance provider to find in-network therapists near you. Contact the provider to get a list of approved therapists and make sure to verify their credentials, experience, and specialties. Don't hesitate to inquire about any additional costs associated with seeking out-of-network care if unable to find an in-network therapist.
For those who reside in Boston, MA and are looking for mental health therapy services nearby, contacting the insurance provider is still crucial. It ensures that you can receive quality care from licensed counselors at affordable costs covered by your insurance plan.
What to Consider When Choosing a Therapist Near Me
When choosing a therapist near you, it's important to consider their credentials and level of experience in the field. Look for therapists who hold relevant licenses and certifications, as well as those who have experience working with individuals facing similar issues to your own.
Another key factor to consider is the therapist's specialization and treatment approach. Different therapists may specialize in treating specific mental health issues or use different therapy modalities, so be sure to choose someone whose approach aligns with your personal goals and preferences.
Credentials and Experience of the Therapist
Education, training, and certification are crucial factors to consider when choosing a therapist. Our team of therapists near you possess extensive education and training in psychology, counseling, or social work from reputable institutions. They hold valid certifications that allow them to practice therapy professionally.
Our therapists have years of experience in therapy under their belt. Each therapist has at least 5-10 years of experience working with individuals who struggle with depression, anxiety, trauma-related disorders such as PTSD or complex trauma. This experience equips our therapists with the necessary skills to address your emotional needs comprehensively.
Additionally, some of our therapists have specialized training or expertise in working with specific issues such as trauma or addiction. This means they employ evidence-based treatment approaches tailored explicitly for clients dealing with these issues effectively.
· Education and Certifications
· Years of Experience
· Specialized Training
Therapy Specialization and Treatment Approaches
Therapy specialization and treatment approaches are essential factors to consider when searching for the best therapist near you. Cognitive-behavioral therapy (CBT) is a common approach that focuses on identifying and changing negative thought patterns and behaviors. Dialectical behavior therapy (DBT), on the other hand, combines CBT with mindfulness techniques to help individuals regulate their emotions better. Eye Movement Desensitization and Reprocessing (EMDR) is another effective treatment approach used to alleviate symptoms of trauma by reprocessing traumatic memories.
When looking for therapists near me, it's crucial to find someone who specializes in your area of concern and uses evidence-based treatments such as CBT, DBT or EMDR. These approaches can help address various mental health issues like depression, anxiety, low self-esteem or anger effectively. A skilled therapist will tailor their treatment plan based on your unique needs while creating a safe space where you feel heard and supported throughout your journey towards healing.
Location, Availability, and Cost of Therapy Sessions
Our office is conveniently located near your home or work, making it easy for you to attend therapy sessions without worrying about long commutes. We offer flexible scheduling that includes evening and weekend appointments, so you can find a time that fits with your busy schedule. Our fees per session are competitive and we accept most Aetna and Blue Cross Blue Shield insurance plans.
Here's a summary of what we offer:
Office location near your home or work
Fees per session are competitive
Insurance coverage options available
Flexible scheduling including evening/weekend appointments
We believe everyone should have access to compassionate, comprehensive and convenient mental health services. At Brighter Life Therapy we strive to make our services affordable and accessible. Contact us today to start on your path towards healing and wellness with the best therapists near you.
Benefits of Finding the Best Therapist Near Me
Effective therapy is an essential tool for managing various psychological issues, including trauma, depression, anxiety, low self-esteem, and anger. Finding the best therapist near you can provide numerous benefits that include personalized and effective treatment plans tailored to your specific needs. Such therapists are also convenient and accessible since they are located in proximity to your residence or workplace. By working with a reputable therapist near you today, you will be taking the first step towards improving your mental and emotional well-being.
Convenient and Accessible Therapy Sessions
Flexible scheduling options, online therapy sessions available, and multiple locations for in-person appointments make therapy sessions with our therapists near you both convenient and accessible. Whether you prefer the flexibility of virtual meetings or the comfort of face-to-face interactions, we've got you covered. With our range of scheduling options, accommodating your busy lifestyle has never been easier.
Our online therapy sessions provide a secure platform for clients to connect with their therapist from anywhere in the world. In addition to being convenient and easily accessible through video conferencing software or telephone calls, these virtual meetings also eliminate travel time and expenses. For those who prefer in-person appointments, we offer multiple locations that are conveniently located throughout the area so that every client can find a location close to home or work.
Personalized and Effective Therapy Treatment
At our therapy center, we believe that every individual has unique needs and deserves a treatment plan tailored to their individual circumstances. That's why our therapists work closely with clients to create customized treatment plans that address specific concerns and goals. Our evidence-based therapeutic approaches ensure the most effective outcomes while still being sensitive to each client's preferences.
Collaborative therapy is an integral part of our approach, enabling us to promote self-awareness and growth in all aspects of life. By working together, clients can gain a better understanding of themselves and develop strategies for coping with challenges they face outside of sessions. Together, we strive towards improving mental and emotional well-being for adults and adolescents seeking integrative psychological treatment for trauma, depression, anxiety, low self-esteem, anger or other issues affecting their quality of life.
Improved Mental and Emotional Well-being
Finding the right therapist near you can drastically improve your mental and emotional well-being. Effective management of symptoms related to trauma, depression, anxiety, low self-esteem, or anger issues require personalized and integrative psychological treatment. A professional therapist can also help you develop better communication skills leading to improved relationships with loved ones. Additionally, therapy sessions increase your ability to cope with stressors in daily life by equipping you with practical tools for managing difficult situations.